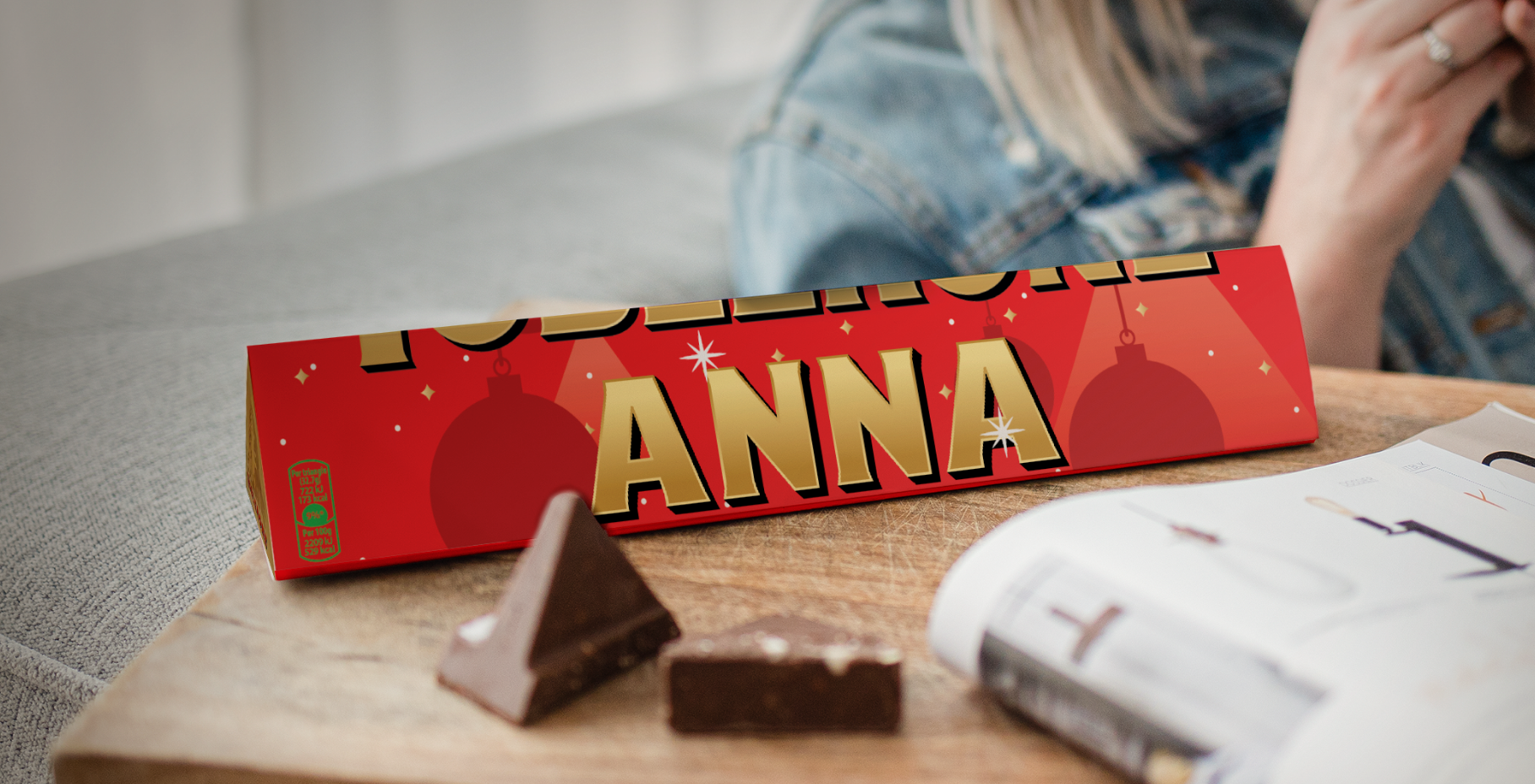 Secret Santa Gifts
Planning a Secret Santa? Discover all our tips for surprising friends and colleagues and a selection of special gifts!
You've seen 48 of 150 gifts
Secret Santa gift ideas and tips
Everything is more magical around Christmas time, with all of the decorations, lights, delicious food and gifts. Christmas is also the time for having fun together, organising activities with family and friends and getting into the Christmas spirit.
One such activity that is popular around the globe is Secret Santa, which is the perfect opportunity to have fun together and exchange Christmas gifts.
What is Secret Santa?
Organising a Secret Santa means that each person that joins in will receive a gift from another member of the group, often anonymously. Each person has to give a gift to the person assigned to them, without revealing their own name beforehand. Names can be drawn in the classic way, by writing them on a piece of paper and pulling them from a hat or bowl, or it can be arranged online. There are many free websites offering this service.
Tips for organising Secret Santa
Secret Santa is a fun activity for all ages and is easy to organise, though it's good to take a few precautions to ensure everything runs smoothly. We have a few tips for you:
Determine a budget: You obviously don't want anyone to feel embarrassed or uncomfortable at your event. Determining a maximum budget in advance can prevent people from going overboard and allow everyone to find a gift within their means.
Include suggestions: It may be that not everyone knows everyone very well within the group. Choosing a gift is never easy, especially if you have no idea of someone's preferences. Ask participants to include some suggestions on the type of gift they would like to receive, along with their name.
Organise an event to open the gifts together: The fun part is, of course, the opening of the gifts. Gather the participants for an evening of unwrapping presents and toasting to Christmas together. If you don't have the possibility to organise the event live, take it online!
Buy the gift on time: It can be easy to forget the time and have to scramble last-minute for events like these. To make sure everyone gets their gift in time, set a clear date by which to get the gift to the person whose name has been drawn.
Have fun! Don't forget that having fun is the most important thing. Don't take it too seriously and don't stress about finding the perfect gift.
Budget-friendly gift ideas
It can be tricky to find a great Secret Santa gift if you have a smaller budget. We've included a few gift ideas for you below which could help. Our YourSurprise gifts are personalised, meaning they are tailor-made for the recipient, allowing you to show them you've put thought and effort into their gift.
Secret Santa at the office
Secret Santa is an activity that lends itself very well to being organised at the office and can be a fun way to wish each other a Merry Christmas. The rules of Secret Santa in the office are the same, although you can create variations to make the event even more fun. For example, you can ask colleagues to guess the name of the Secret Santa once the gift has been unwrapped or add a card with a poem about the recipient. Secret Santa is the perfect opportunity to bring colleagues together and have fun. A little tip: if your office has many employees, divide your colleagues into smaller teams to avoid things getting too chaotic.
If you're organising Secret Santa for the office, be aware that not everyone has the same financial abilities. Keep the budget nice and affordable for everyone!
Budget-friendly Secret Santa gift ideas
It can be tricky to find a great Secret Santa gift on a smaller budget, so we've listed a few gift ideas below which could help. Our YourSurprise gifts are personalised, meaning they are tailor-made for the recipient. A perfect way for you to show them you've put thought and effort into their gift without breaking the bank!
A fun Christmas bauble with a photo
A personalised key ring
An engraved wine glass featuring their name or other text
A delicious box of chocolates
A customised coffee mug
A personalised notebook
Organising Secret Santa at the office: A step by step guide
How to go about organising an office Secret Santa event smoothly and successfully? Here's a simple step-by-step guide to help you out:
Decide on the budget: Before anything else, decide on a budget that all participants can comfortably afford. It's not about the price tag, it's the thought that counts.
Set the date: Choose a date for the gift exchange well ahead of time. This gives everyone enough time to buy their gifts. Don't forget to send reminders!
Draw names: Write the names of all participants on pieces of paper and have everyone draw a name from a hat. The name you draw is the person you'll be buying a gift for. Remember, it's a secret! If you don't want to do this the "old way" there are also websites that can do this for you.
Communicate the rules: Make sure everyone understands the rules of the Secret Santa exchange. It could be as simple as 'no peeking' or something more fun like writing a poem about the recipient to go along with the gift.
The big reveal: On the chosen date, gather everyone for the gift exchange. You could ask colleagues to guess their Secret Santa after unwrapping their gifts to add an extra twist.
Funny Secret Santa gifts for colleagues
Secret Santa, a long-established tradition in many workplaces, should be filled with lots of fun! What better way to bring laughter to the office during the holiday season than with funny, personalised Secret Santa gifts for your work colleagues?
Here are some fun ideas:
Personalised coffee mug: Want to make your colleague smile every morning? Consider a coffee mug with a funny quote or an inside office joke. You could choose a magic mug so that the joke appears as a surprise!
Custom-made office stationery: Perfect for that meticulous colleague who loves to stay organised. Personalise it with a humorous twist, like a notebook titled 'Bob's Brilliant Ideas (Mostly About Coffee)'.
Personalised mouse mat: For your tech-savvy colleague, a personalised mouse mat can make their workspace feel more like their own. Perhaps personalise it with a memorable group photo or a witty tech joke.
Snow globe with a photo: Such a charming little gift! Personalise a snow globe with a favourite photo for a colleague to give their desk that festive feeling.
Socks with a photo: Socks with a photo could be a memorable and hilarious gift. Choose a photo that will bring joy each time your colleague sees it, whether it's a group photo, a beloved pet, or a funny face!
These are just a few ideas to get you started. The possibilities are endless when it comes to personalised funny Secret Santa gifts. So why not let your imagination run wild and give your colleagues a gift that keeps them laughing?
Secret Santa gifts for your boss
Oh no! You've been assigned the boss for Secret Santa and don't know what to do? Choosing a Secret Santa gift for your boss can be a bit of a challenge. You want to keep it professional, but also thoughtful and personal. If you're not particularly close with your boss, keep it simple! Go for an office accessory such as a mouse mat, a notebook or a personalised pen. Other great gifts are a personalised mug, a thermos mug or customised water bottle. Often see them enjoy a snack in the afternoon? Then go for a delicious box of chocolates!